Welcome to sbof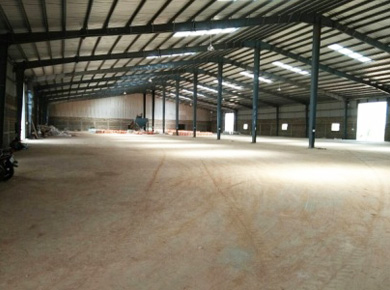 SBOF Group is amongst India's most enduring and admired corporate house founded in 2013. We partner with Indian farmers for progress and prosperity. We are committed to effective utilization of resources and innovative initiative for the well being of the farming community. SBOF enables agriculture self sufficiency and economic independence by providing fertilizers that are both affordable and effective.
SBOF operations are spread across five key marketing areas. i.e. in Karnataka, Maharashtra, Andhra Pradesh , Telangana State and Orissa. Simultaneously we are planning to set up our market in Rajasthan, Madhya Pradesh, Jharkhand, Bihar and Uttar Pradesh. The company has a manufacturing unit in different states of India presently in Karnataka, Andhra Pradesh and Maharashtra. Dedicated to manufacturing NPK based fertilizers, Water soluble, Micro Nutrient, Organic Fertilizers and other than this we come up with wide variety of Pesticides and Bio PGR.
The success of SBOF is credited to our dynamic and enthusiastic team that helms the company. The eminent board of directors supported by a team of executives and staff ensure that the SBOF family constantly grows towards our vision of prosperity for the Indian farmers.
SBOF is doing business over 20 countries worlwide, having its offices at belgaum (INDIA), DAR ES SALAAM (TANZANIA) & RAK UAE. INDIA'S largest npk granulated mix fertilizer manufacturer company having annual production capacity of 3,60,000 mt. and largest importars of water soluble in India.